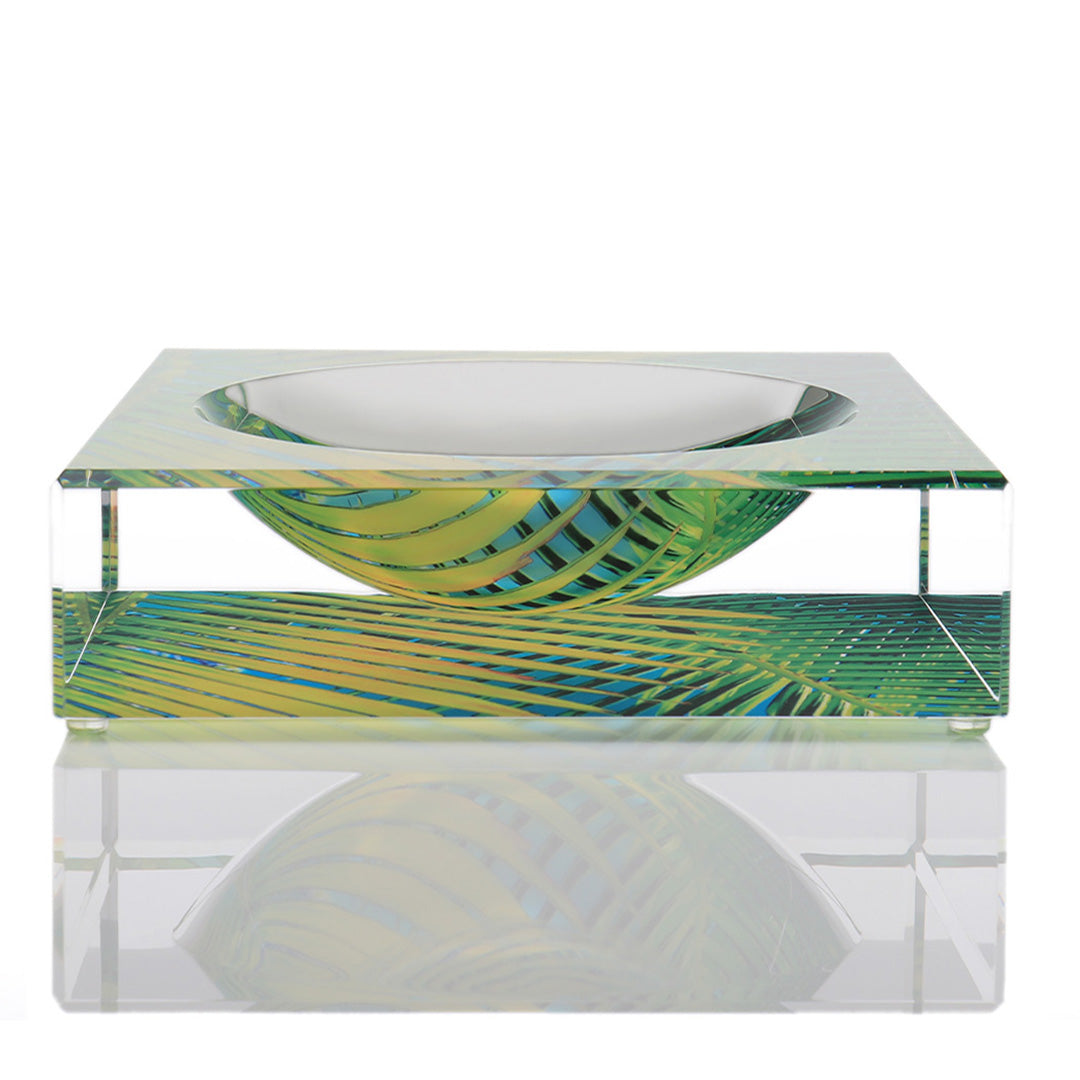 Candy Bowl in Palm Print - Petite
---
Size: 5.25" x 5.25" x 1.25"

This gorgeous tropical printed pattern was inspired by Alexandra's love for tropical beaches. It's a perfect and unique addition to complete a beautiful tabletop arrangement. Use it to serve candy, nuts, float flowers, or just on it's own.
FREE shipping on all orders over $99.
FREE in store pick up available.