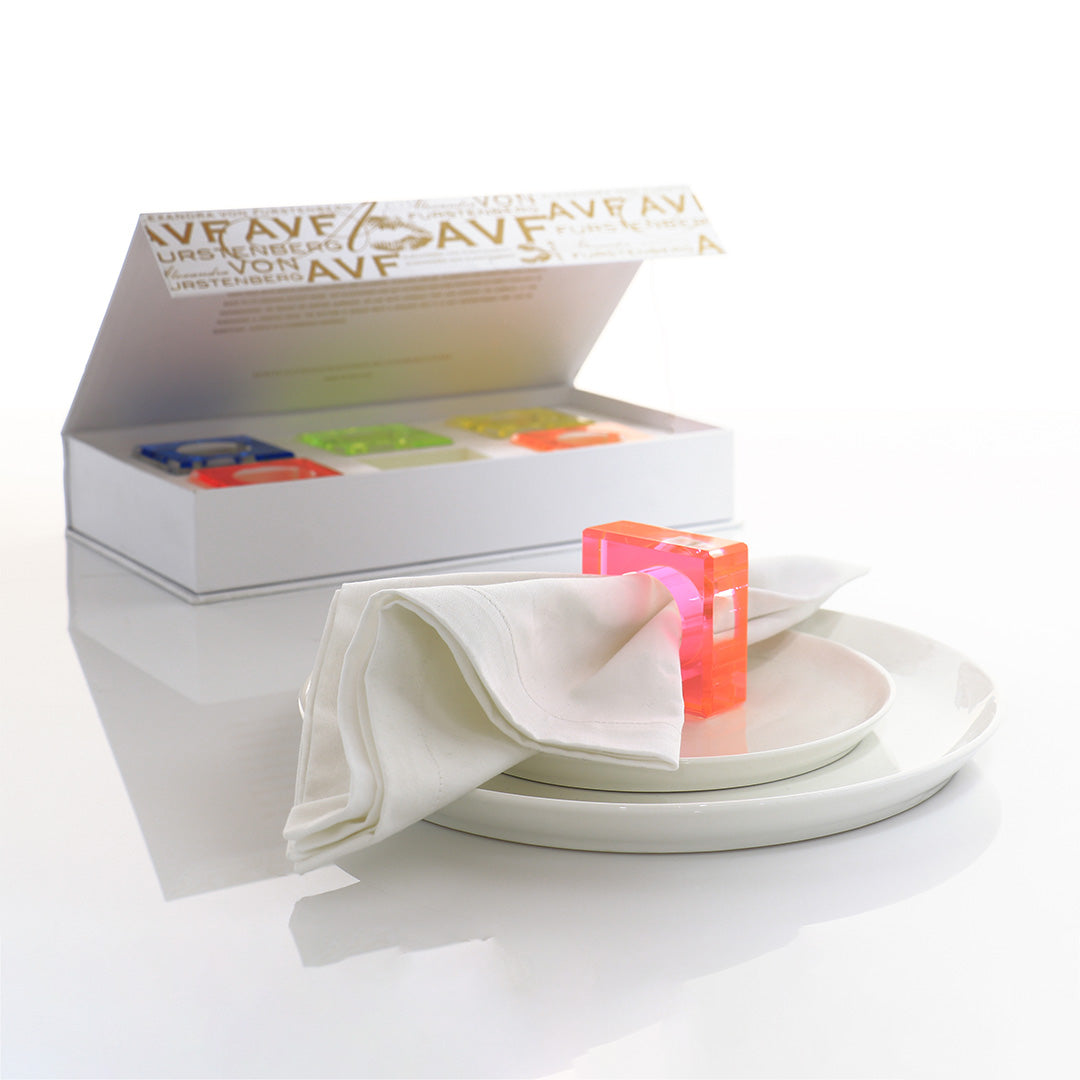 Dining Ring Set in Multi Neon - Set of 6
---
Sold in sets of 6, these fun and colorful acrylic napkin rings are a perfect accessory to liven up your table setting. Available in 12 different colors of either exquisite Jewel Tones or Bright Pop Neon sets, these napkin rings are both functional as well as beautiful. And like a perfect piece of jewelry does to your outfit, these napkin rings help complete your dinner setting.
FREE shipping on all orders over $99.
FREE in store pick up available.