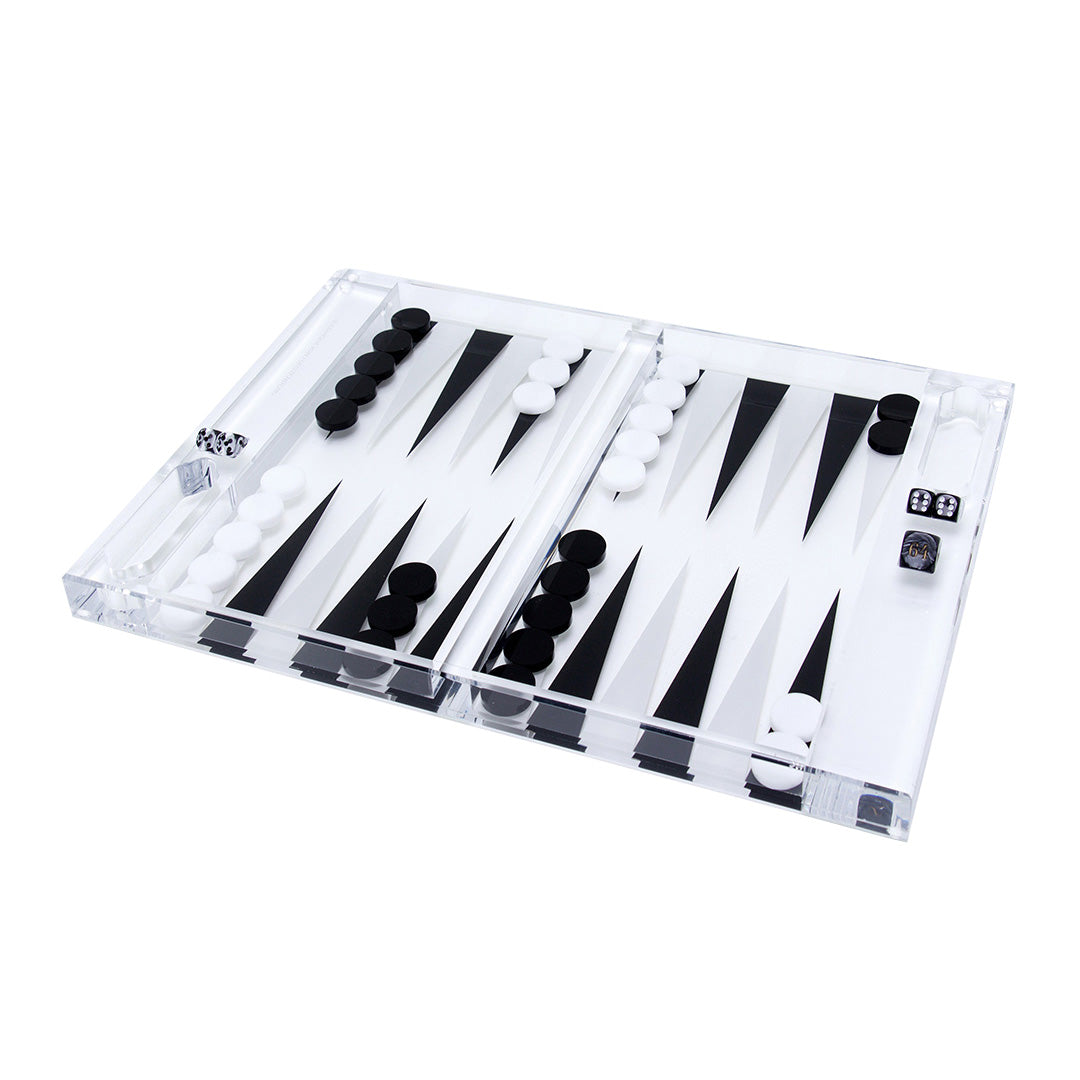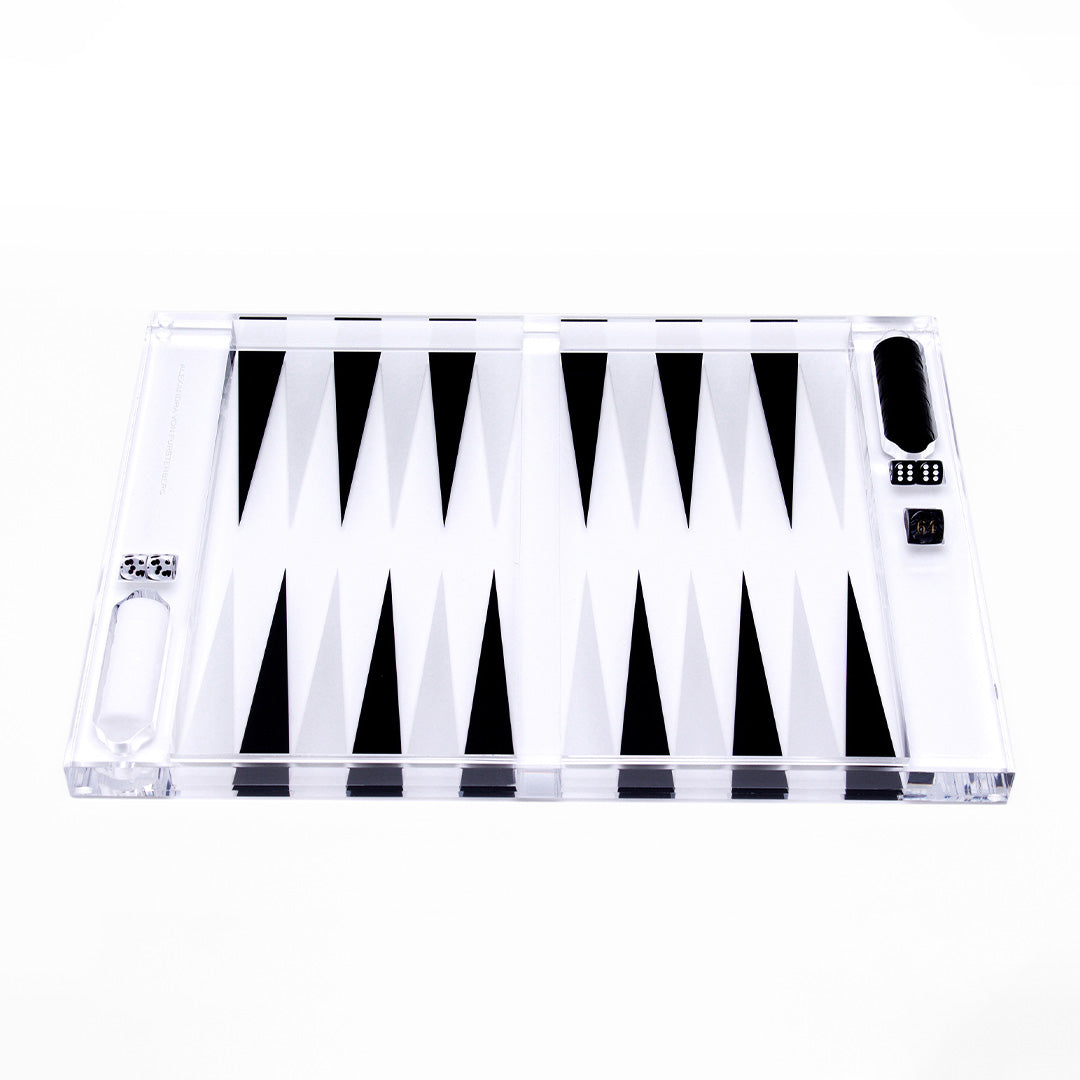 Rockwell Backgammon Set in Black & White
---
Voltage Rockwell Black & White

Size: 21"w x 15"d x 1.25"H

Handcrafted in the USA, using the highest grade solid acrylic, every edge, corner and face is finished. Constructed out of 1" solid thick acrylic and carved out to fit your Backgammon checkers and die. It's a beautiful piece on its own, you can put it on display or sit down for a game.
Limited Edition - 1 Only
FREE shipping on all orders over $99.
FREE in store pick up available.